Decorating a living room can be difficult, especially if your budget is limited. Budgeting, however, need not mean losing design or usability. You don't need to spend a fortune to create a lovely living area; all you need is a little imagination and preparation.
The secret is to stay focused and make wise decisions about whether you're wanting to renovate your present living room or start fresh in a new area.
In this blog post, we'll give some expert advice on setting a decorating budget and getting the most for your money.
---
Pro Tips for Decorating a Living Room on a Budget
Start by creating a budget and a plan.
Start by creating a budget and a plan for decorating a living room.
Consider the cost of furniture, lighting, window treatments, and accessories
Set aside extra money for unexpected expenses
Think about the overall style and aesthetic you want to achieve
Make a list of the items you need and prioritize them based on importance
Get creative with budget-friendly decor options
Consider repurposing or upcycling items you already own
---
Focus on the basics: furniture, lighting, and window treatments.
Look for inexpensive living room furniture options
Research budget-friendly lighting options
Explore cheap window treatment ideas
Use these basics to create a functional and stylish living room
Don't compromise on quality while searching for budget options
Be creative with your choices of furniture and lighting
Use window treatments to enhance the overall look of your living room.
---
Add personality and style with accessories.
Adding personality and style to a living room can be as simple as incorporating a few key accessories.
DIY decor projects, such as creating your own wall art or throw pillows, can be a cost-effective way to add a personal touch to your living space.
Inexpensive wall decor options, such as hanging tapestries or framed photographs, can also be used to add visual interest to a room without breaking the bank.
Cheap throw pillows can be found at many home goods stores and can be used to add color and texture to a room.
When decorating on a budget, it's important to think creatively and consider all of the options available to you.
With a little bit of effort and a few well-chosen accessories, you can create a living room that is both stylish and reflective of your personal taste.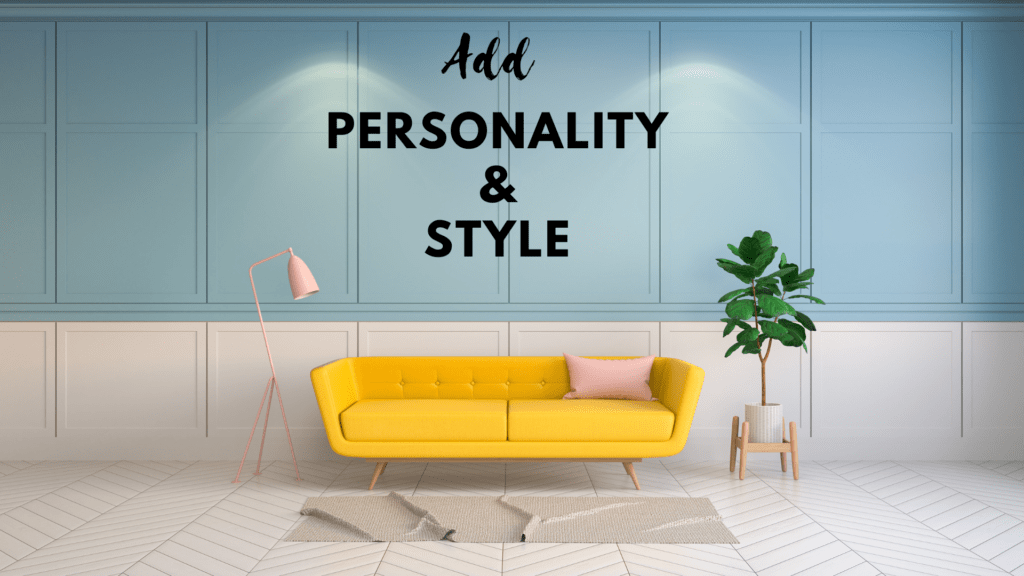 ---
Make the most of what you already have.
Make the most of what you already have in your living room
Consider repurposing living room furniture for a new look
Upcycle decor items to give them new life
Take on a DIY living room makeover project
Get creative with the items you already own
Repurpose items to serve a new function in your living room
Upcycling can save you money and add a unique touch to your space
A DIY makeover can give your living room a fresh look without breaking the bank.
---
Get creative with paint and wall coverings.
Get creative with paint and wall coverings in your living room
Research budget-friendly wallpapering ideas
Look for cheap paint options for your living room
Get inspiration for DIY wall art ideas
Use paint and wall coverings to add color and texture to your living room
Wallpapering can be an affordable way to make a big impact
Cheap paint options can be used to update the look of your living room
DIY wall art can be a fun and budget-friendly way to add personality to your space.
---
Finally, make it comfortable and inviting.
Finally, make your living room comfortable and inviting
Look for budget-friendly living room seating options
Invest in affordable living room rugs
Select inexpensive living room curtains
Create a comfortable and inviting atmosphere
Choose seating options that are both stylish and comfortable
The right rug can tie the room together and add warmth
Affordable curtains can add color and privacy to your living room.
---
Conclusion
Decorating your living room on a budget doesn't have to be a challenge. With creative ideas and thoughtful planning, you can easily transform your space into an inviting, stylish retreat.
So don't wait – start brainstorming and get decorating today! If you need more inspiration, check out our blog for dozens of ideas and tips for styling your living room on a budget.